Honoring the Teacher's Heart: Well-Being Practices for School Change is a Course
Honoring the Teacher's Heart: Well-Being Practices for School Change
Time limit: 31 days
Full course description
About This Community of Practice
More than ever, teachers need support. Motivated to change lives and make a difference, the modern teacher faces a growing suite of complex issues, such as burnout, lack of resources, and communities rife with challenges and divisions, grief and trauma.  
The work is meaningful, noble, and necessary, yet can come with an undeniable cost to one's health and well-being. How do we persist—and even flourish—as educators while navigating the complexities of our school communities?
Join us for Honoring the Teacher's Heart, a four-session Community of Practice designed to help educators heal, fortify, and grow in their work. In our immersive sessions, we'll delve into the issues educators face today, and build our toolkits for positive well-being through experiential practices, breakout discussions, and research-based takeaways. 
We will explore:
How our own well-being impacts our teaching and learning
How to move from our pain points to healthy practices
How to build and draw upon on our inner resources to make necessary changes
How compassionate boundaries allow us to continue to "give heart" to others
How valuing teacher well-being creates change in our school communities 
Each session is highly interactive and will feature:
A featured practice and reflection
Cutting-edge science and research behind well-being
Opportunities for small group connection
A time to share ideas, thoughts, and questions with the larger community
Session topics include:
Session 1: Learn how deep listening promotes connection, belonging, and empathy with our students and colleagues.
Session 2: Learn how setting compassionate boundaries helps us maintain calm, caring, and supportive relationships.
Session 3: Connect with our values and build agency and integrity to help make good choices and difficult decisions as we work to promote equity and well-being in schools.
Session 4: Learn how feelings and expressions of gratitude improve our well-being and can create kinder, happier places to work, teach, and learn.
Testimonials
"It was wonderful to have breakout groups with people from my own district that could best understand the specifics I am struggling with."

"Really appreciate the turn-key resources!"

"I really enjoyed meeting everyone through the breakouts. I think it is a great opportunity to build community."

"I left the classroom four years ago because I was feeling extreme burnout. I'm beginning to realize that it was because of empathic distress and how overwhelmed I was. This helps me realize that I need to really work on strategies to address this in myself, so I can continue to show up in the ways I'm needed."
Logistics and Cost
Honoring the Teacher's Heart will gather four times throughout Summer 2023: July 12, July 19, July 26, and August 2, from 3:30 - 5:00 p.m. (Pacific Time). All sessions will take place on Zoom. In order to build a community anchored by safety, trust, and connection, we ask that all who enroll attend each session.
Who Should Join the Community of Practice?
Classroom teachers, school leaders, school and district-level administrators, teacher educators, and after-school providers in Pre-K, Elementary, Middle, and High Schools. Anyone involved in K-12 education interested in supporting teacher well-being and sparking positive school change.
What is the Cost to Participate?
The cost to enroll in the Community of Practice is $99/person.
The Greater Good Science Center is funded entirely by donations and grants—we do not receive any financial support from the University of California, Berkeley. However, we are able to offer many of our GGSC resources for free because we charge for some of our programs and courses. We do our best to make our courses and events affordable for everyone, but realize that "affordable" can mean vastly different things depending on individual or geographic circumstances. If this rate is prohibitive and you need additional support, please reach out to us at ggsceducation@berkeley.edu to discuss payment options.
Facilitators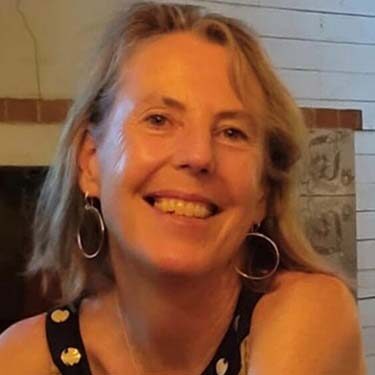 Margaret Golden, Ed.D., plans and facilitates GGSC communities of practice to provide educators with transformative explorations in the science of well-being and social-emotional learning. She is the coauthor of Teach Our Children Well: Essential Strategies for the Urban Classroom and editor of Teaching and Learning from the Inside Out: Revitalizing Ourselves and Our Institutions. Margaret is passionate about educational equity and the creation of trustworthy spaces for engaging in heartfelt, often difficult, conversations.
As a professor at Dominican University of California, and a facilitator prepared by the Center for Courage and Renewal, she directed Courage to Teach© and Leading Together© programs to support teacher well-being and the revitalization of school communities. She received her B.A. and teaching credential from San Diego State University, and her M.A and Ed.D. from the UC Berkeley Graduate School of Education. Margaret lives in Berkeley with her partner, David, and is the proud mother of two amazing young women. She enjoys the practice of yoga, long walks in the hills, travels to the sea, and quality time with family and friends.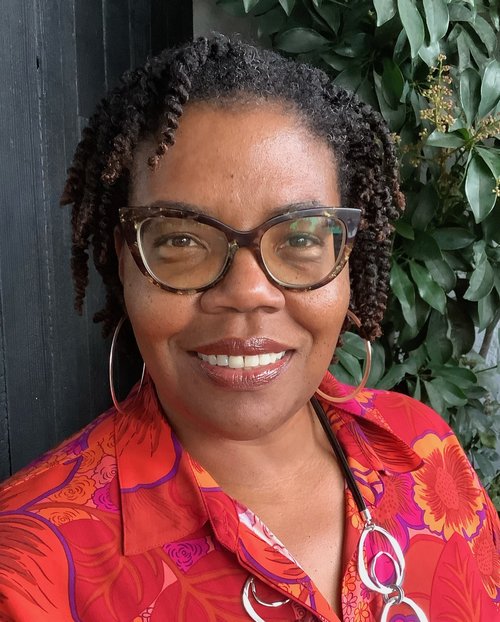 Gabrielle Thurmond is a public school educator and the founder and principal consultant of Educate ABC123.  She has spent over 20 years working in schools with administrators, teachers, and families in service to students.
Her mission is to assist adults to become the best version of themselves, so they can continue to model that for children in their lives. She does this by helping educators and parents build stronger communication bridges between school and home. Gabrielle is a Certified Professional Coach, Certified Yoga Teacher (RYT 200), and Restorative Justice Practitioner. She holds BA degrees in Ethnic Studies and Economics from the University of California at Berkeley and an MS degree in Educational Leadership from California State University at Hayward (now East Bay). In her free time, Gabrielle loves playing with her dog, Bougie, and taking long walks along the beach.